Technical translators
Native speakers
Industry experience since 1992
ISO 17100 certified
After the implementation of our Noxum editorial system, PRODOC was able to process the data directly from the system using a specially adapted filter. Translations of the previous operating instructions from MS-Word could continue to be used without additional costs.
We are very satisfied with the translations from PRODOC Translations GmbH.
Both technical terms as well as English formulations are almost always perfect.
In addition, we consider the fast delivery of the finished texts to be a great advantage.
PRODOC translates a wide variety of document types for us: XML data for manuals, brochures in InDesign and texts for our homepage. Through the use of memoQ as a CAT tool, PRODOC ensures that the translations are very consistent overall.
PRODOC can translate InDesign files for brochures and flyers directly. This is highly convenient for us and saves time in the preparation and postprocessing of the files.
PRODOC creates a terminology database for us and fills it with frequently used terms during the translation process. This provides us with consistent translations that reflect our company-specific language.
The collaboration with PRODOC Translations has been very positive since we began to work with them a few months ago. Translations into various languages are done quickly and professionally. Inconsistencies are dealt with efficiently and can usually be taken care of within a day. We have signed a framework contract to have document and press release translations that come up on a daily basis done easily and conveniently. We would definitely recommend working with PRODOC.
Mr. Weimar from PRODOC has carried out an XML configuration for our WordPress theme. We were able to import the Chinese translations from PRODOC without any problems and only minor post-editing work was required.
We frequently request the translation of documents into 36 languages. PRODOC takes a lot of administrative work off our hands and delivers fully formatted documents in all 36 languages.
Expertise, professional experience, flexibility, customer satisfaction – that's what PRODOC Translations GmbH stands for to me. A reliable partner who offers so much more than translation services. This is collaboration which is really enjoyable.
With PRODOC, we can always provide complete documents for translation, even if very little has changed. We do not need to highlight changes in the source text. That saves us a lot of time.
Initially our documentation was compiled in Framemaker. After migrating to Schematext ST4, PRODOC was able to use the reference data of the previous translation jobs without any problems. PRODOC also handles the translation of ST4 data without any problems. We are very satisfied!
We create all our operating instructions in Word. PRODOC translates these professionally into many different languages, including rare languages such as Latvian. We receive translated Word files preformatted by PRODOC and have very little effort in formatting them ourselves.
We sometimes ask for the translation of XML data with embedded HTML. PRODOC has created its own filter for this purpose. Precisely that what has to be translated is translated and we get valid XML files back!
Data exchange with PRODOC via Sharefile is no problem at all. There is no need to send attachments by email, and even larger files can be transferred easily.
We compile our operating instructions according to the DITA standard. The translation of the DITA data at PRODOC works perfectly.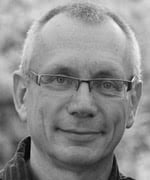 Dipl.-Ing. Stefan Weimar
Managing Director