Machine translation short guide
Today, Small and Medium Enterprises (SMEs) can also benefit from machine translation (MT). PRODOC knows advantages and risks.
Our certified translation service offers the highest Quality. But it is also correspondingly expensive, because one native speaker translates and a second native speaker checks the translation.
Does MT make sense for you?
With machine translation, more text can be translated at lower costs when no perfect translation is needed.
MT without post-editing
Is suitable for the following applications:
Gisting – Informative translation
Rudimentary understanding of foreign language texts. For SMEs, for example, these can be texts from international tenders.
Support forums and online catalogs
Microsoft, Amazon, Ebay and many others are showing how to do it. With MT, they can publish content in a variety of languages simultaneously with the original – impossible without MT.
MT with post-editing or MTPE
Extends the application range of MT. MTPE can be used for the following purposes, with only a small reduction in quality compared to translation by technical translators.
When it has to be quick
Shorter throughput times and delivery times are possible for large quantities of text
If it has to be cheap
Machine translation engines such as Google Translator or DeepL offer quite good quality results nowadays, and low post-editing efforts enable lower translation costs
With MT, SMEs can reduce the translation effort and make information available in many more languages than would be possible without MT.
Language is not unambiguous. Synonyms are often used to convey the same meaning in different words. But there are also homonyms, words with several meanings. This leads to the following problems:
Different translations for the same term
This is undesirable in the field of technical translation. It can only be avoided with specially trained MT engines that are fed with German and translated texts from a single customer. Before further processing, the trained texts need to undergo a terminology check.
Incorrect translation of a term
"Schloss" can be "castle" or "lock", you can sit on a "Bank" or "bench", but it could also be a financial institution. Current MT systems still cannot always recognize which of the different meanings is intended in the current sentence.
MT sometimes delivers incorrect and almost always terminologically inconsistent translations. For technical translations, terminology should always be checked during post-editing.
Problems still are reliability and confidentiality:
Even if the translation sounds good – double-checking is important!
Machine translated texts from neural MT with deep learning algorithms usually sound like natural language. The translation can still be wrong for the reasons mentioned above and the errors are often overlooked during post-editing because it still sounds good. In order to receive a technically correct translation, a review with a targeted comparison between the source and target text must be carried out after post-editing.
No machine translation of confidential texts!
DISCLAIMER! You usually entrust your machine translation texts to an American online service. You do not know what this company does with your texts other than translation. However, it is also clear that European data protection requirements do not apply.
MT is "chatty" and inaccurate, only texts that are intended for publication should be translated via MT. These texts should also be checked if an exact transfer of the content into the target language is important.
Save costs with MT
Sometimes the highest quality is not required at all. Instead, the focus is on costs and it is sufficient to understand the content. Grammatical errors and an "awkward" writing style may even be accepted in the translated text.
In this case it makes sense to consider machine translation.
Which MT service
Small and medium-sized companies require a maximum of 5000 pages of translation per language and year.
Individual MT solutions that take into account the company terminology and run on company-owned servers are too expensive for this translation volume.
SMEs therefore need to use generic MT engines, such as Google, DeepL and others… or hire a service provider that integrates MT into the translation workflow in a meaningful and efficient way, as is the case with PRODOC.
Machine translation, MT, post-editing – what is that?
Machine translation, or MT for short, is the automated translation of texts using computer software. In German-speaking countries, MÜ and MT are used equally as abbreviations.
Post-editing is the post-processing, checking and correction of machine-translated texts.
MTPE is the combination of machine translation and post-editing.
Machine translation at Google & Co.
At first glance, MT costs nothing.
But that's not quite true! If you use Google, DeepL and Co. in your browser, the effort for copy&paste for larger or multiple documents should not be underestimated.
In addition, so-called post-editing, i.e. checking and correcting the machine translation is mandatory in a business environment.
And that will cost already about half as much as you would spend for a translation by a specialist translator.
The training material for Google & Co. are freely accessible texts.
For the same term there are often several correct translations in the foreign language.
In the context of technical documentation, we strive to name things in a uniform way.
The MT engines have not yet succeeded in doing this. And even if this were the case, you would still have to check (or have it checked) whether the translated term corresponds to your company terminology.
Hands off machine translation for confidential documents.
Your texts end up on the server of the MT providers. These use the texts partly for training purposes.
You don't know who else has access to this server. It is quite possible that your translated confidential texts may even be displayed as a translation suggestion to another user.
Machine translation at PRODOC
Use of MT in the CAT tool
We use memoQ's MT plug-in to integrate MT into the translation process in a targeted and flexible manner. Machine translation is therefore part of the normal translation workflow with the following advantages:
Flexibility with file formats
Any file format can be translated with MT without special preparation. InDesign files can, for example, be imported directly, translated via MT and output as InDesign files again.
Combination of MT and Translation Memory
Existing translations come directly from the Translation Memory (TM), similar texts are also translated using the TM and machine translation is only used for completely new texts
Consistent terminology
Use of company terminology can be controlled
Quality assurance
Quality control is carried out with the usual tools and according to the same procedures as for other specialist translations
Post-editing is important for good quality
Today, machine translation is already very good, if not yet perfect. Therefore, PRODOC uses post-editing for optimal results. Post-editing is the checking and subsequent correction of machine-translated text by a technical translator. PRODOC's technical translator adhere to the requirements of DIN ISO 18587 "Post-editing of machine-translations" for post-editing.
MT options with PRODOC
We generally offer 3 options for the use of MT:
Simplifies and accelerates your workflow for a large number of files or for data in formats that cannot be processed directly by the generic services – disadvantage: sometimes incorrect and/or grammatically/stylistically questionable translations.
This is recommended if not the quality but time or price have the highest priority
If you value certified service and high quality. Using DeepL as a translation engine generates results faster and cheaper than usual. Disadvantage: DeepL is only available in a few languages.
Workflow with MT in a CAT Tool
| | | | |
| --- | --- | --- | --- |
| | MT | MTPE | MTPE certified |
| Data import | √ | √ | √ |
| Fuzzy matches | | √ | √ |
| Machine translation | √ | √ | √ |
| Post-editing | | √ | √ |
| Terminology check | | √ | √ |
| Revision | | | √ |
MT without post-editing for support articles – Example Microsoft
Microsoft uses machine translation on its support page to make the articles available in a variety of languages. Texts translated accordingly are marked with an icon. However, the company explicitly points out that the quality of the articles that come from machine translation is lower than that of professional translations. Here, too, the algorithms behind MT need to be improved further.
Which translation service or engine is best suited for SMEs?
Training data not sufficient for own MT-Engine
Only full control over the training data can result in terminologically flawless MT results, which can then be published directly without post-editing for certain application purposes. However, this requires an extremely large amount of data. Daimler, Siemens, Bosch and similar industrial giants have sufficient data. SMEs, however, usually do not.
The state-of-the-art today is neural MT. Google, Microsoft, DeepL and many other major MT service providers use this technology.
Terminology problems with generic MT engine
All of these services have the problems described above with inconsistent terminology because training data for the engines comes from many different sources.
SMEs must therefore use Google, Microsoft or DeepL for machine translation.
We recommend (as of 2020) the use of DeepL – in our experience, this generates the least post-editing effort.
SMEs should only consider machine translation if they carefully select the texts to be translated. SMEs should also ensure that MT is integrated into a translation workflow with CAT tools and revision.
Large companies with high translation volumes can build their own machine translation engines and thus achieve terminologically consistent results. Smaller companies with a translation volume of less than 1000 pages per language and month have to use generic engines without terminology consistency. Post-editing is required for generic engines to achieve good results. Depending on the engine and deployment scenario, machine translation with generic engines can achieve good results if you set up the translation workflow accordingly.
Cleverly used machine translation can help you save costs. We will be happy to advise you on the use of MT for your translation tasks.
Learn more!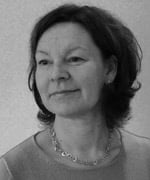 Dipl.-Kffr. Sanne Jerxsen
Administrative director
Languages for MT offered by PRODOC
We want to offer our customers added value with MT. This is only possible if we can integrate MT into the normal translation process using CAT tools. At the moment only DeepL is available as an engine for SMEs and this limits the number of languages in which we offer MT.
MT is available for the following languages:
Overview of MT technologies
Training data is the basis for machine translation. Training data are existing translations in the form of bilingual files that are fed into the machine translation engines. These existing translations are used by the systems in different ways to achieve more or less useful translation results. For good results, enormous amounts of data are required independent of the system: several million sentences per language.
This reinforces the fact that Google and Microsoft are leading in generic engines. They use their search engines to index all multilingual websites on the Internet and use their content to train their MT engines. DeepL was added at the end of 2017 and uses the data of the language portal linguee.com.
RMT – Rule-based MT
Based on morphological, syntactic and semantic rules, the training material is broken down into sentence components and a database is created which is then used for the creation of machine translations. The integration of dictionaries for terminological consistency is possible. The quality is particularly good if controlled language is also used for the German source text.
SMT – Statistical MT
Statistical analysis of a large bilingual corpus. Similar and frequently occurring sentence structures and grammatical structures are extracted in this way, which later serves as the basis for the translation. Here, translations are usually not very consistent. The results, however, are usually better than with RMT.
NMT – Neural MT
As with the other methods, NMT analyses training data and uses it as a basis for translation. In neural machine translation, however, the texts are "trained" by a neural network using deep learning algorithms. While the statistical approach of MT calculates all possible syntax options using word structures, the deep learning method starts a loop in which sentences are built until the best possible result is achieved. The use of artificial intelligence in machine translation has significantly improved the quality of the resulting translations.
Machine translation – Short history and future prospects
Explosive dissemination of data
Global networking is in full swing. The speed at which the importance of digital connectivity has increased in recent years is hardly surprising for industry experts.
For many companies, the digital revolution was accompanied by operational restructuring and innovation.
The explosive spread of data and its processing can be exploited by companies through translation and localization to operate internationally and to open up new opportunities. The key to success here is to convey multilingual information and messages to potential customers in line with the target market.
New way of working – use of MT in translation agencies
The translation and localization industry also underwent a reorientation of its way of working. Increased data traffic and, in particular, the speed with which texts can be exchanged require fast and efficient localization of texts. Although the use of machine translation is not uncommon for fast content transfer, MT has become much more user-friendly in recent years due to the increased quality of the translated text.
MT is also used by PRODOC. Since machine translation is a complex subject, however, different aspects and requirements must be taken into account in order to achieve high-quality results. Starting with the nature and structure of the texts to be translated, the focus here is on adapted workflows and various types of machine translation.
With global connectivity and the speed needed to deliver new content, MT is hard to ignore these days. Despite all the progressive and positive developments, it should nevertheless be used with caution
Post-editing and a final review remain an absolute necessity in order to transfer texts into the foreign language in a way that is appropriate for the target group.
Are you interested in MT as well?
Use our quotation form and upload the files to be translated. Under "Remarks", enter the MT service you are interested in:
MT (without control, many files)
MTPE (with corrections by a technical translator)
MTPE certified (like MTPE with additional revision by a 2nd technical translator)
Request a quotation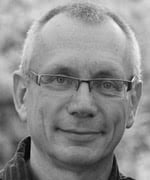 Dipl.-Ing. Stefan Weimar
Managing Director