PIM systems for product data management
Companies with an extensive product portfolio are increasingly using PIM systems to manage their product data.
Data from PIM systems are used for various purposes:
Central administration of product data
Provision of product data for ERP systems – both in-house and external systems
Automatic creation of product catalogues in different channels: websites, print catalogues
The issue of the optimum translation workflow arises, at the latest, when catalogues need to be translated.
There are several possibilities, as illustrated below.
We at PRODOC use our experience to find the optimal way to localize your product data and can provide interfaces to all leading PIM systems – including automated translation workflows via API connection to our memoQ translation environment.
Request Info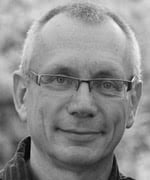 Dipl.-Ing. Stefan Weimar
Managing Director
Translation of PIM data for product catalogs
Product data is usually stored centrally in the PIM system and made available from there for catalogues and websites.
The data from the PIM system must therefore be translated for the creation of foreign-language catalogues and websites. However, the translated data does not necessarily have to be entered in the PIM system, as there are 2 options for translating the product data:
Monolingual maintenance of product data in the PIM system
Translation of exported catalogue data in InDesign or web formats
Here, the administrative effort in the PIM system is minimized and the product data is exported in the source language to a target format such as InDesign or XML and only the translation for the data and language currently required takes place
Multilingual maintenance of product data in the PIM system
Output of translated data
All product data is translated into every required target language and the translated product data is output to create the catalogue
Available languages
Multilingual product data in the PIM system
For companies with a strong international focus and a large product portfolio
Multilingual product data in the PIM system is always recommended if the company has a strong international orientation, has many trading partners and the product data is used directly in other systems such as websites.
International data exchange
Business partners can be supplied with product information in their own language via exchange formats such as BMEcat, eCl@ss, ETIM etc.

Database publishing
Frequent updating of translated product data in web or print documents is easy to achieve – many of our customers have weekly or monthly updates on their homepage
Increased translation effort
All product data in all languages must be kept up-to-date at all times. Translations are made that might not be strictly necessary.

or

Increased administrative costs
If you do not want to keep all product data up-to-date in all languages at all times, mechanisms must be introduced in the PIM system to classify products according to required target languages.
Translation of product data from the PIM system
For an optimal workflow for the translation of product data, it is necessary to find a data exchange format with which it can be imported from the PIM system into the CAT tool of the translation service provider in the most efficient way.
With memoQ's freely configurable filter we are very flexible and can process almost anything from CSV files to BMEcat, eCl@ss and co.
API interface between PIM system and translation server
For further automation and cost savings, we can also create an interface between your PIM system and our translation server. This allows data to be automatically transferred for translation – thus reducing handling costs. The CAT tool in the translation server recognizes new/changed texts and only these are then "manually" translated into the target language by our technical translator.
The complete product data should always be provided for translation into all languages. Only in this way, terminology changes from the translation process can be adopted for the product data. The translation memory in the CAT tool and our "Fair Price Policy" ensure that costs only incur for new or changed texts.
Monolingual product data in the PIM system
For companies with a rather static product portfolio without a webshop
Monolingual product data in the PIM system makes sense if there is no automated product data exchange with trade partners and the constant translation of product data, e.g. for a webshop, is not required.
Low administrative costs
The PIM system is only maintained in one language, unnecessary translations are avoided.

Translations as required
Translations only take place when a new catalogue is required or new data is needed for the website. Special catalogs with parts of the product range can be specifically created – the translation is only carried out into the required languages for the required product data.
Extended timeframe for updates
As translations are not "in stock" but are made as needed, it takes longer for translated product data to be available for catalogues and web shops.

International data exchange
Business partners cannot be supplied with product data in their own language directly from the PIM system.