Professional translations for providers of technical communication solutions
Industrial PCs (IPC), routers, switches, hubs, PROFIBUS, PROFINET, IO-Link, CANopen, Modbus… PRODOC knows network technology and its products
Companies from the network equipment / IPC sectors have been among our customers since 1992. For this industry, knowledge of current communication standards is mandatory in order to be able to advise customers optimally on documentation tasks.
Our network technology customers are particularly successful in France, Italy and Spain if they offer their documentation in the respective national language in addition to English.
Target languages for IPC / network technology
No legal requirements
In general, there are no requirements for the language in which product documentation must be available for network technology products.
Languages required depending on area of application
In the case of safety-related network products or network technology for hazardous areas (e.g., EX areas), the strict requirements of the technical standards generally apply and the user documentation must be translated into the national language.
In other cases, too, product-specific C standards can sometimes provide specifications for the translation of certain parts of the documentation.
Popular languages
There are many international manufacturers of network technology products and industrial PCs. Sometimes English is the source language. PRODOC then translates from English into other EU languages. For German manufacturers, we usually translate from German into English, French, Italian, Spanish, Chinese, Korean, and Japanese.
IPCs / network technology – satisfied manufacturers
Our experience in the field of IPCs and network technology is based on the cooperation with the following customers.
ASi safety monitor, AS-Interface network solutions and safety components, Speed monitors, Muting modules, Safe Link safe coupling
PRODOC is a member of the PROFIBUS user organization. We are always on top of things with industrial bus technology and have developed special solutions for translating IODD files and PROFINET GSDML files.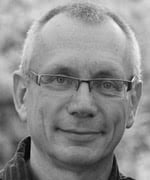 Dipl.-Ing. Stefan Weimar
Managing Director
Efficient translations for IPC and network equipment manufacturers
Network technology / IPC are characterized by standards. Therefore, hardware functions are often comparable, so that manufacturers in this area generate unique selling points through the functionality of software.
The fact that device software is available in the user's language can lead to a decision to buy.
Efficient localization of device software and translation of manuals into as many languages as possible are crucial here.
The following solutions are particularly interesting for network technology customers: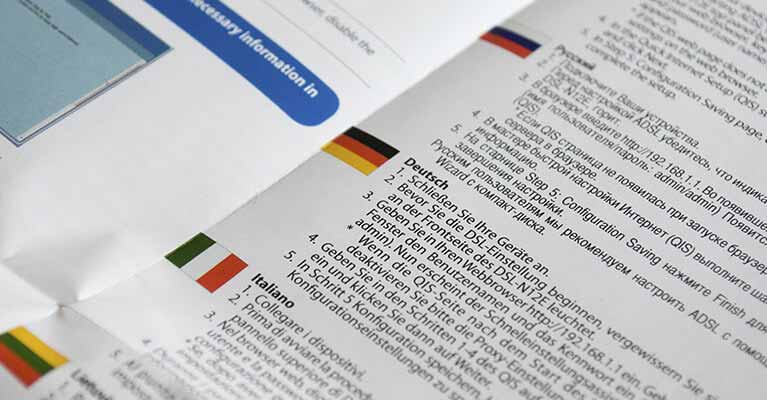 The PRODOC Fair Price Policy ensures that operating instructions, user mauals, package inserts, and data sheets are translated at favourable prices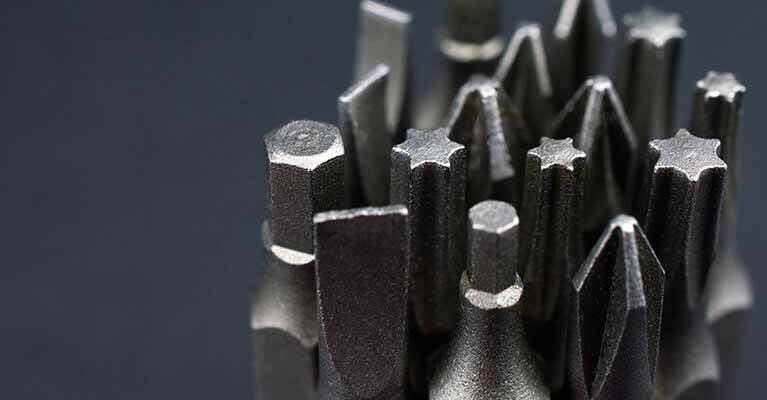 CAT tools with built-in translation memory and term base for automatic reuse of translations (CAT=Computer-assisted translation)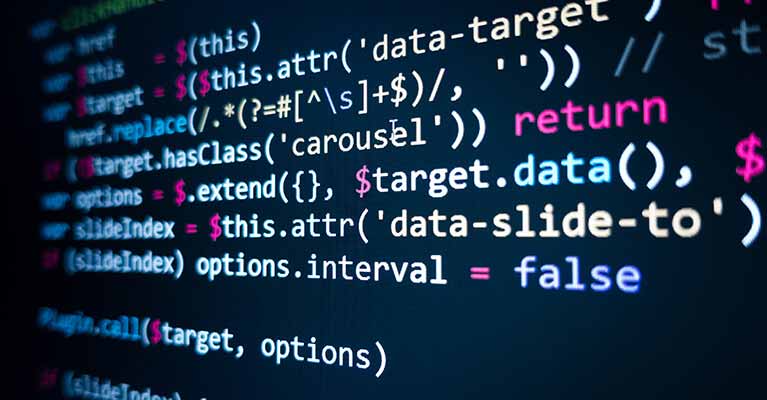 PRODOC localizes all kinds of software most efficiently – device software, application software, help files, etc.
IPCs / network technology – satisfied manufacturers
Technical translations for IPC / network technology
Technical translation of product information for all important components of the IPC / network technology sector, such as gateways, routers, switches, and access points is our most important service.
We translate technical information regarding network products from German or English into all important business languages.
Particularly in the area of information technology, our repertoire usually includes Software Localization.
Overview of network technology
Without network technology, which makes communication possible between as many components of a production system as possible via bus systems, the largely automated production of Industry 4.0 and the Internet of Things would be impossible.
Of course, the technology of such networks is not just the basis for modern industrial automation.
As the technical basis of the Internet, it has long been present in the majority of private households.
Communication within networks takes place using so-called protocols. The most well-known examples are TCP (Transmission Control Protocol) and IP (Internet Protocol), which are used for the Internet.
There are many other protocols used in the industrial sector, such as PROFIBUS.
PROFINET is a derivative based on TCP/IP.
The PROFIBUS organization takes care of both and also supervises other important network technologies: PROFIsafe, PROFIdrive & Encoder, PROFIenergy and IO-Link.
PRODOC is a member of the PROFIBUS user organization and is active in several related working groups.
There are, of course, other specialized network technologies such as, e.g., AS-interface for safety at work or CANopen that is based on the CAN standard for the automotive industry.
During our technical translation work, we are confronted with these technologies on a daily basis and we also define efficient workflows in order to directly translate the corresponding configuration files. Our articles "Translating IODD files" and "Translating PROFINET GSDML files" provide concrete application examples.
Network architecture and transmission technology
The two most important criteria of successful network technology are network architecture and the transmission technology.
Ethernet is usually used in the majority of local company and home networks, whereby copper or fiber-optic cables are used if no wireless technology is implemented.
The popular WLAN and mobile radio networks of our everyday lives are commonly used wireless technologies.
In critical systems in which security plays a crucial role, such as in the automotive or the financial sector, so-called token ring technology is often used. Here, token packets are used to determine which system transmits which amount of data and for how long.
Hardware components of network technology
In addition to passive components such as cables and antennas, active components are also required for a functioning network. These include gateways, routers, switches and access points. These components can also be partially implemented in virtual form.
Overview of IPC
In the majority of cases, an IPC is basically comparable with a PC from a structural point of view.
However, it fulfills completely different tasks.
In many cases, IPCs are part of larger systems in which multiple IPCs and all kinds of other devices communicate with each other.
Robust design of an IPC is essential
IPCs also have to fulfill greater hardware and software demands.
IPCs are expected to withstand strong external influences without damage, since, among other things, entire production processes depend on them.
The failure of an IPC is to be avoided at all costs, as this could otherwise cause great financial damage.
Accordingly, IPCs are also usually much more expensive than the mass-produced PCs for everyday requirements.
The industrial environment, be it in a production hall or even outdoors, is harsh, and the electronics of an IPC must be significantly better protected than those of a PC.
IPCs must also be specially shielded against electromagnetic interference.
Maintainability
An IPC must be as easy to maintain as possible. Ideally, maintenance work on the hardware should not be necessary, because loss of production has to be avoided.
Stable software
The software of IPCs must also fulfill important criteria. For example, IPC systems must run stably for as long as possible.
A crash can bring the entire production operation to a standstill, which could cost a tremendous amount of money.
Real-time capability
In some cases IPCs must also process data in real time and be integrated into the existing network.
User friendliness
The operation of an IPC is also an important issue. Particularly if companies operate internationally, it is important for industrial enterprises to optimize communication and documentation.
High-quality software localization and technical translations provided by PRODOC Translations are particularly in demand for the IPC sector.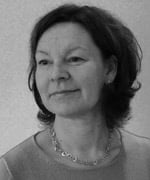 Dipl.-Kffr. Sanne Jerxsen
Administrative director