Technical translators
Native speakers
Industry experience since 1992
ISO 17100 certified
English to Italian technical translation
In the technical field in particular, consistent, highly precise translations are essential. PRODOC GmbH is a competent partner for technical translation since 1992. We specialize in translations in many technical fields.
For English to Italian translations, we have specialists who not only have a perfect command of the language, but also of their respective subject areas. This is how we guarantee impeccable, fast translations at native language level by our English to Italian translators.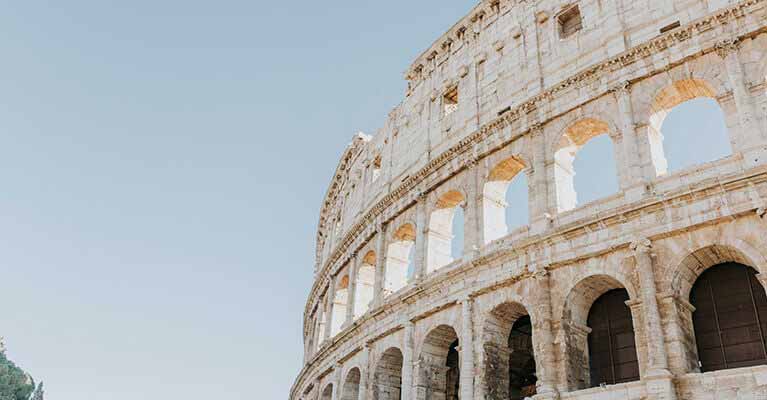 Solutions for efficient Italian translations
We have developed special solutions to ensure that the English to Italian translation is as efficient and smooth as possible. You will receive the finished product information in Italian from us and have the advantage of minimal internal administration costs.
Translations into Italian
We translate not only into Italian, but also from Italian into various languages, as many machine builders and suppliers are based in Italy.
Request a quotation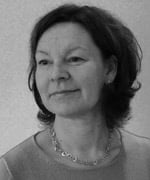 Dipl.-Kffr. Sanne Jerxsen
Administrative director
Why PRODOC?
PRODOC Translation GmbH has been active on the market as a technical translation agency since 1992. The translation German to Italian has been one of our core competencies from the very beginning. PRODOC translates user manuals and datasheets, flyers, brochures or newsletters for customers who are among the most renowned companies in their industry. We are also your reliable partner if you need marketing texts in Italian.
In contrast to many other providers, PRODOC only employs specialist translators, most of them engineers, to translate the technically demanding texts into their own native language. At PRODOC, we deliberately avoid translating word for word; instead, we transfer the technical content sentence by sentence and always in relation to the context in the target language. This prevents translation errors and ensures high quality translations.
In addition, PRODOC Translation Agency is ISO 17100 certified, which guarantees the highest translation quality for all languages and language combinations.
We rely on CAT
CAT tools are translation programs that enable the reuse of translations once they have been made. All entries are entered exclusively by hand and optimized for the respective customer. This means for our customers who need technical translations:
A separate dictionary for each customer. The dictionary can also be used conveniently via a web interface as a dictionary for internal, company-specific purposes. Thus, even without PRODOC's support, a term can be looked up at any time that perfectly matches the terminology of the company's documents.
Whole sentences are stored in a translation memory after translation. These sentences are reused in subsequent translations. This saves time and money.
Why translate into Italian?
In the technical field, English is regarded as "lingua franca" throughout Europe, i.e. as a generally understandable language – however, in industry in particular, national-language peculiarities in terminology must also be taken into account. Technical manuals, descriptions of machines and systems or datasheets in particular require the utmost care that can only be safely transmitted in the national language. As the sixth largest economy in the world, Italy is an extremely important trading partner. In particular the Italian middle class, but also large, international corporations from the automotive industry, mechanical engineering and power engineering maintain close contacts to their EU partner companies.
English to Italian translations can provide significant competitive advantages on both sides of national borders. The precise language of the translators used in the respective documents prevents expensive misunderstandings, speeds up the exchange of information and, last but not least, simplifies communication with the end user.
English to Italian translation in mechanical engineering and industrial plant construction
Even though the Italian domestic market has been suffering from structural weaknesses and a prolonged recession since 2012, Italian machines, especially machine tools, continue to be among the most sought-after Italian industrial products. The machines are considered robust, precise, durable and inexpensive. Conversely, Italian mechanical engineers benefit from automation technology predominantly from Germany. The close professional exchange as well as the common markets require Italian technical translations at the highest level. And this is exactly where PRODOC comes in. By providing high-quality technical translations, we are helping to intensify the close economic relations between the two countries even further in the future.
Why PRODOC when there is Google translator?
While everyday communication can undoubtedly be translated into a halfway understandable language with the automatic tools from Google et al., automatic translators fail when translating technical texts.
The reason lies in the industry-specific terminology, which can differ from region to region and even from company to company. If, for example, a company's tool shop requests a new "MC", no automatic tool will understand this abbreviation as a "machining center".
Many technical terms will be translated by automatic tools amusing at best, but never technically correct. Here, technically experienced Italian translators are the only way to translate challenging texts all the while using the correct technical terminology.
Your direct contact to PRODOC
We are happy to provide an overview of our services in the field of English to Italian translations or one of the many other languages that we have in our portfolio.
Simply give us a call or use our contact form!
We will gladly help you out with your German to Italian projects!
Request a quotation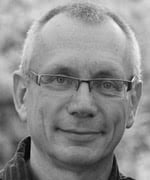 Dipl.-Ing. Stefan Weimar
Managing Director